Welcome!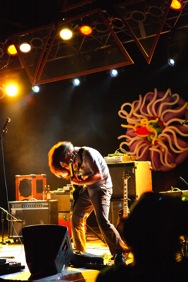 Thanks so much for stopping by! Through this site you can keep updated on my latest shows, get access to new tunes, and be in touch.
I am excited to announce the release of my fourth solo album Drivel, which you can play or download below. It is also available on most music streaming services, including Spotify and Amazon. You can find Denim Robot's new album Disorder, here.
My third solo album, Radio Friendly, can be streamed or downloaded from Bandcamp. Be sure you check out For Karen and No Tails as well, and you can find the latest music from Guides for the Future here, and the new Weaseldust album resides here.

". . . indulgent, finger-tapping guitar wankery . . . "
-Dan Bolles, Seven Days

"There's more than a little Primus and Chili Peppers in Bobcat's slap-happy style, and his songwriting contributions are reflected in the numerous tracks where his four strings stand out against the controlled chaos." – Sean Hood, Seven Days